Choimatic
&
American Cancer Society
Saturday Night Live
New York Fashion Week
Cannes Film Festival
Bon Appetit Magazine
MDC Partners
Amy Poehler
Bloomberg LP
Malgorzata Dudek
Stephen Burrows
Morgan Spurlock
Tribeca Film Fesival
Geraldo Rivera
Hermes
Giant Step NYC
Ise White
Tatiana Byron
VH1 Hip Hop Honors
I. M. Pei
Princeton University
Claire Bourgeois & Ian Levy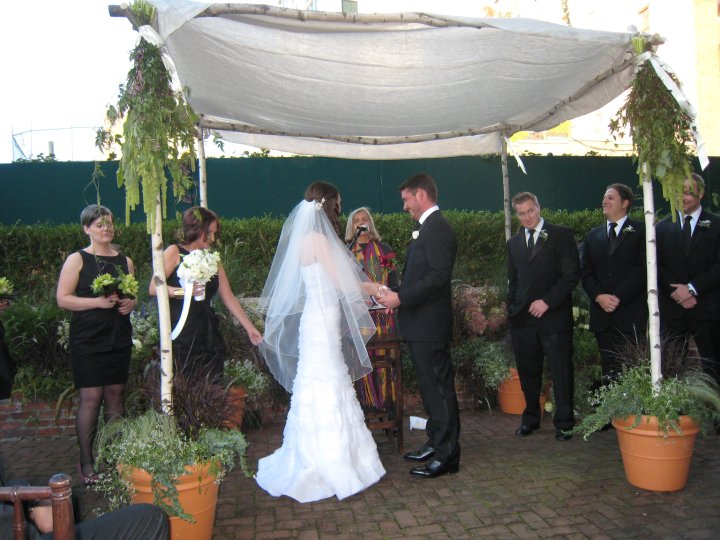 We cannot recommend Moe highly enough. He made what could have been a maddening process into something that we both enjoyed and he turned out what we, and our guests, consider to be a fantastic soundtrack for our evening.

Picking a DJ can be one of the most stressful parts of the wedding planning process. You begin to realize that the music is, in fact, the touchstone for much of what transpires during the reception. The thought of an empty dance floor was enough to cause both of us to wake up in a cold sweat. Adding to this stress is the fact that you want the music to reflect you; thus, the circle begins, "I like this song, we should play it" to "but will others enjoy it/dance to it/be offended by it," and back to "but I like this song, we should play it . . ." Tack these considerations on to the already long list of things to do and all of a sudden you're completely freaked out.

With these panic-inducing thoughts in mind, we contacted a friend of ours who had contacts in the NY music scene for some suggestions for a wedding DJ. At the top of his list was DJ Choimatic. From the moment we met Moe, we knew we were in good hands. He brings an enormous amount of enthusiasm and excitement to both the planning of the event and the event itself. The man has an obvious love for music that is contagious.

What was truly refreshing about working with Moe was that instead of thrusting a bunch of Village People and Neil Diamond on us, he got to know our tastes and preferences, and with that knowledge, focused on making our wedding unique. Once he got a sense of our likes and dislikes, he started to work with us in planning the flow of the evening. He not only has an encyclopedic knowledge of music – the popular, the obscure and all points in between – but also of what gets people on the dance floor and keeps them there. We would make suggestions, he would make suggestions, everyone would throw out their opinions and thoughts, and at the end of the day, this collaboration resulted in what we (and our guests) thought was a smash hit. And it should be noted that, given our compressed time frame, we did leave a number of things to Moe's discretion, and he nailed them; seamless with everything else and nothing less than perfect. The man is a pro.

Finally, one would think that given the stressful nature of the wedding planning process the addition of collaborating with the DJ on the music choices would make things difficult for all those involved. Nothing could be further from the truth. Thanks to Moe's friendly personality and easy-going nature, the music-planning process was a pleasure. In fact, it is now months after the wedding and we continue to talk to Moe and we consider him a true friend.


Tamra Keeney & Noah Schoenberg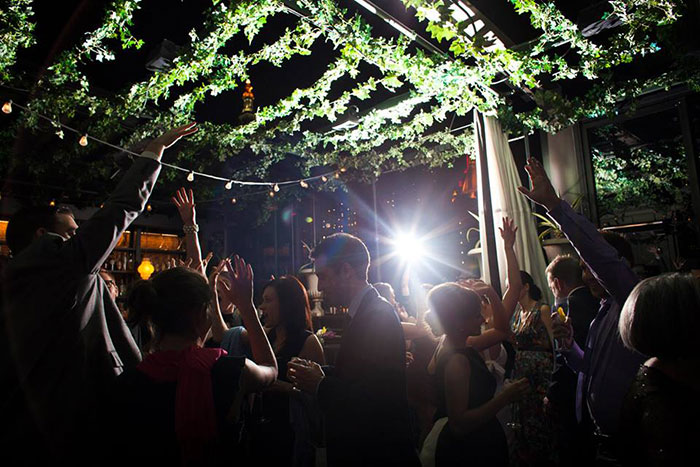 Anyone who has ever planned a wedding knows about the exhaustive search required to assemble the perfect components necessary to create the party of a lifetime. Venue, dress, photographer, cake, flowers – the list can feel never ending. Our search for a DJ was a difficult one, for a number of reasons. My fiancé and I are rather eclectic when it comes to musical taste, and we were also having an intimate wedding of only 36 people. Hours of running through bland run-of-the-mill websites belonging to lackluster DJs finally ended with Moe's intriguing, modernist page. After sampling soundcloud links from his previous gigs and reading more about him, we decided to drop Moe an email to inquire about his services.

I am not sure that we will ever know why Moe actually decided to work with the two of us, perhaps it was just our good luck. After spending a few hours getting to know him in person at an amazing, low key spot, the two of us knew that Moe was the light at the end of the tunnel. He was someone who could not only help us to tie all of the components of our wedding day together and make it a seamless, holistic experience, but truly transform the occasion, making it a conversation about who we were and what we meant to each other, expressed through music.

Even more difficult to convey is Moe's sense of self, sense of others and sense of music. Through months of emails, phone calls and texts it became quite obvious that Moe is so much more than "just" a DJ; he is truly an artist and is phenomenally gifted. Of course, it does not hurt that he is utterly engaging and a true pleasure to work with. In many ways, he was the constant reminder this was something fun: there were numerous times that wedding planning began to feel tedious and stressful, but working with Moe kept us mindful that our wedding day was more than just contracting vendors - it was about creating an atmosphere and ambiance that was true to who we are as a couple and celebrating it as such.

In the end, Moe seamlessly wove together our individual and shared musical tastes to create a unique, organic, absolutely incredible soundtrack for our wedding day. Through months of hard work, Moe took music that already had significance in our lives and combined it with new material that elevated each and every segment of our wedding, from ceremony through cocktail hour and dinner, and on into the small hours of the morning. Most importantly, he was able to take the music that serves as the accompaniment to our daily lives and transform it into a roadmap for the future, filled with excitement, love, and a constant blending of the old and the new. As Moe told us from the beginning - music is life; an artistic expression of moments and memories.


Courtney Warco & Robert Verdier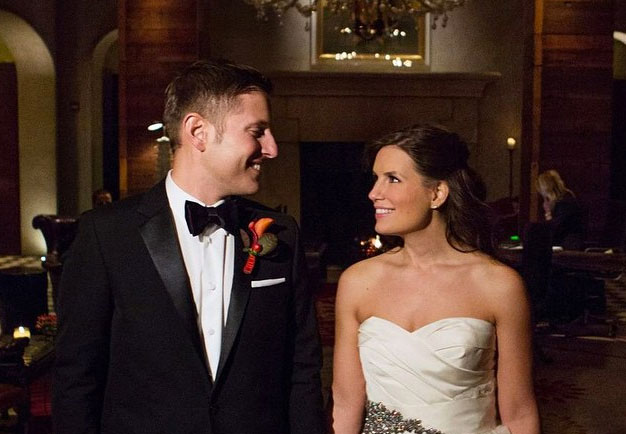 https://soundcloud.com/choimatic/carpe-diem-music
We are so lucky to have worked with Moe Choi (Choimatic) during our wedding experience!
When my husband and I got engaged, we knew music was going to be one of the most important pieces of our wedding. Music has always been important to us, our friends and our family. It sets the mood and tone for the wedding, and we had high expectations.
We found Moe through a mutual friend. I had actually been to one of his events prior, and I loved his style, but working with him for the wedding far exceeded my expectations (which is hard to do).
Moe and I instantly connected over a shared love for Serge Gainsbourg...I knew at that moment he was going to make our wedding spectacular. As a highly anxious bride, knowing that Moe was heading up the music portion always put me at ease.
We worked with Moe for about 9 months prepping for the wedding. He doesn't give anyone a cookie-cutter set to go with, he works based off of your personality, your memories and happiest musical moments. He got to know each of us very well and even acted as a moderator during some of our heated discussions over music choices.
I had originally intended to hire a live quartet for the ceremony portion, but after meeting with several options, I knew I could only depend on Moe to execute the ceremony flawlessly and to my taste. We agonized over my processional music, and in the end it paid off—the ceremony exceeded every expectation and vision that I had ever had.
Months after the wedding, a majority of our guests are still commenting on how spectacular the music was—how it carried you through the evening from ceremony to cocktails to dinner and then a bad ass time on the dance floor.
We couldn't be happier with Moe and his musical genius. I am so lucky that he was part of our amazing time and I can now call him a dear friend.
Courtney Warco Verdier
Jennifer McCormick & Steven Panawek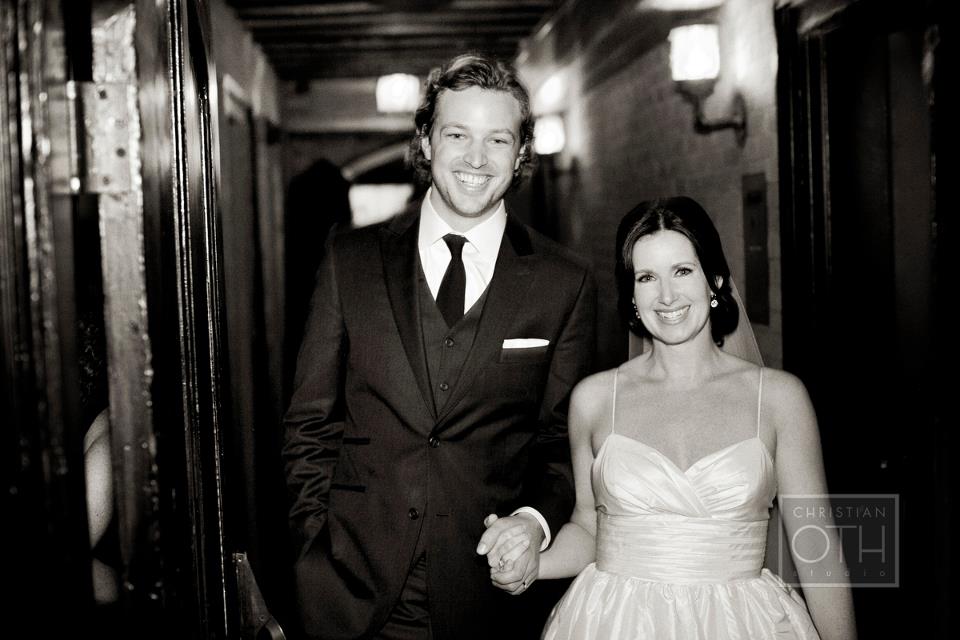 Jen and Steve Testimonial Q&A by Thessaly La Force

1. How'd you find Moe? And why'd you decide to work with him?

Jenn: I found Moe in a NY Weddings magazine feature on three DJs and their playlists…he had Lovely Day (Bill Withers) and Aganju (Bebel Gilberto) on his cocktail playlist, two of my favorite songs. I asked Steve to reach out since he was playing a big role in our music and photography choices. Steve and Moe hit it off right away and I'd say I was more reserved in our initial meetings. But the more we got together, the more Moe and I realized how much we have in common as it relates to music. We're still surprising each other! The last time we got together, he was playing The Farm…totally obscure but I happen to love them. Moe is not your typical wedding DJ…he has incredible musical taste in so many different genres and that's what we love about him.

Steve: When I initially reached out to Moe I had already connected with a few other DJ's but hadn't been too impressed with anyone to that point. Most other DJ's I had spoken with had a pretty set game plan for how they work, you know, 3 total meetings, you send them a list of songs you like, and they show up the day of your wedding and you've got your fingers crossed hoping they don't ruin it. After our first meeting with Moe it was clear his process was anything but that. Moe's style is completely collaborative … for months leading up to our wedding we had constant contact, building a library of music selections for each phase of our wedding. It's this type of process we were looking for and why we feel so lucky to have worked with Moe. By the time our wedding day rolled around he knew us so well as people that he was able to take our event to a level no other DJ could touch.


2. Tell us about your wedding.

Jenn: Best. Party. Ever. We chose the Bowery Hotel for our ceremony and reception because it's such a unique space…and dare I say magical at night? Our music was such a big part of the experience. You can have a beautiful setting, the perfect flowers (which we did thanks to Jessie at Rountree Flowers) and great food, but music is what brings it all together. My favorite memory of our wedding is an impromptu dance during dinner. Moe played Threadbare Gypsy Soul (Pat Green) while we were standing up chatting with people and we started dancing in the moment. And let's just say Moe had people dancing until the very end…

Steve: Honestly, the best night of my life (as it should be). Moe wasn't just instrumental with the music, which was on point every step of the way, but he was able to help with the overall flow and transitions for each phase. Needless to say, everything was seamless. Because he got to know so much about us, our history together, the stories of our friends/family, and the music that goes along with it all, he was able to create these little intimate, shared moments within the night that really set it apart (my favorite was also the impromptu dance to threadbare gypsy soul with my wife).


3. What are you like as a couple? How did your working style flow with Moe's?

Jenn: I'd say we're collaborative. We both have very strong opinions which makes life interesting but Moe likes people with a point of view so we had a great time working on the music. Moe really likes to get you involved in the process which surprised me at first but then I thought why wouldn't you want to be involved?

Steve: I'd say we're a passionate couple with strong opinions, but at the same time smart enough to know when to put the ego aside. To me, Moe is very similar. He is completely passionate about music and can debate you on the amazingness of the Smiths if you've got some time, but when planning our wedding everyone was able to put their personal agendas aside in order to create the perfect aesthetic for the moment. And it definitely paid off. What we were left with was a true representation of the past experiences that made Jenn and I the people we are today, and the shared moments that have brought us together.


4. Why should someone else hire Moe for their wedding?

Jenn: As I said, music brings it all together. Moe is incredible at understanding your vibe and suggesting music that reinforces that vibe. He's unique and a true talent. He loves music and he's a perfectionist. And when you already know little things will go wrong on your wedding day, it's nice to know the music will be perfect.

Steve: I don't understand the question, after reading the above is there another option for your wedding DJ? Moe has talent, but more importantly when it comes to your wedding, he has incredible pride. He honestly wants to give you the experience you deserve on your most important day. Moe gave us the best present of all … the perfect wedding.


5. Moe in three adjectives. Go.

Surprising. Genuine. Genius.



Kate Love & GP Panawek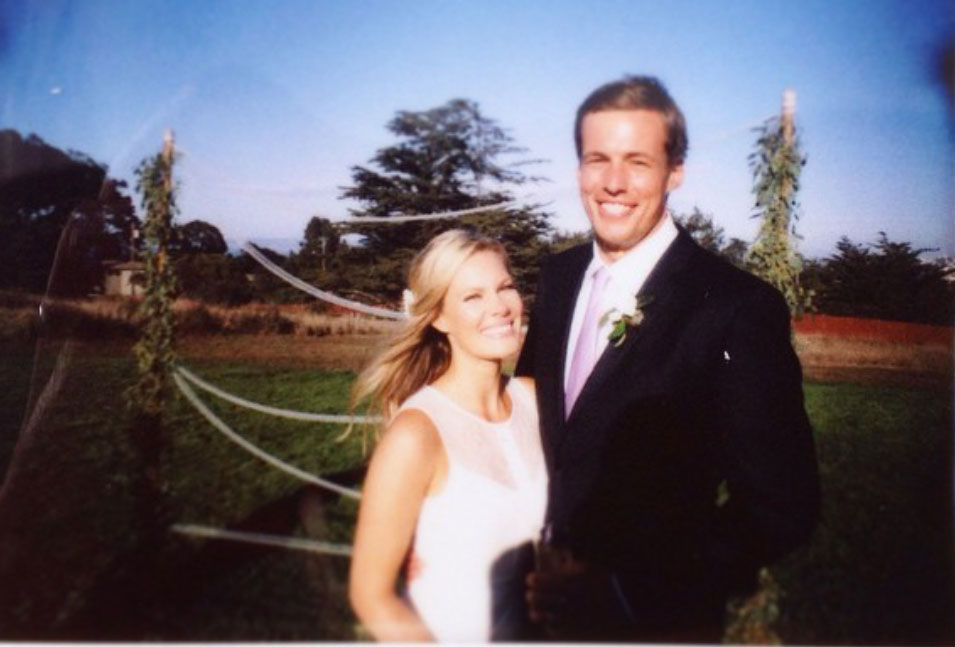 Moe is a genius and we were beyond lucky and grateful to have him as our DJ on our wedding day. From the moment we first talked on the phone, we all knew we were in for a fun ride. Moe is meticulous and creative, a human encyclopedia of all musical genres, and incredibly approachable.

As stressful and scattered as wedding planning can be or feel, Moe is none of that. A complete professional, he made working together fun and smooth. He took his time to really get to know each of us as individuals and as a couple in order to understand our vibe and musical DNA.

As a bride, Moe made me feel extra special. He walked me through processional options over the phone, having me picture walking down the aisle with my Dad, seeing GP for the first time. When the goosebumps struck, we knew we hit gold. I sent him pics of my dress, we checked in on outfit accessories. He truly cared about all the details and used all these conversations to inform the music he chose.

He helped curate our day not only from an auditory perspective but also in the feel and flow. He was our timeline and kept things moving seamlessly and naturally. Everyone at our wedding danced. Everyone. Not a single person was sitting down when the dance floor opened and no one sat the entire evening! We are talking people of all ages and backgrounds. Moe flawlessly tied together music that everyone would love, upping the intensity as the night went on. It was absolutely magical and something that our guests were talking about months after our wedding day. People ached from all the dancing but no one complained, just asked when we were having our anniversary celebration and when Moe would be back.

Moe is such a thoughtful and talented dj. There really could be no better.


Lauren Stout & Rich Schapiro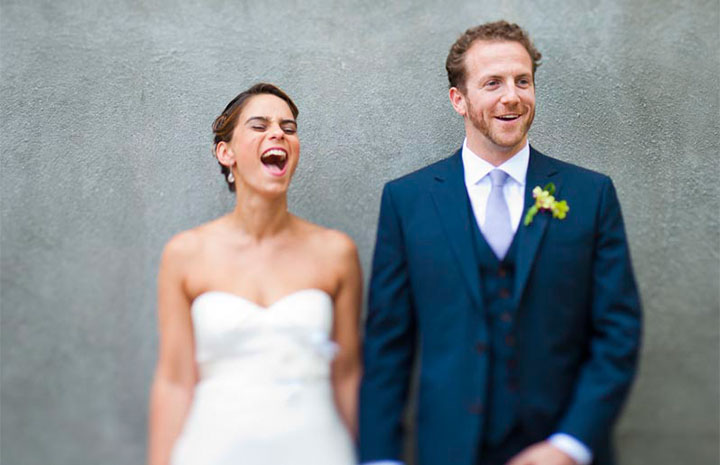 Photo by Craig Warga Weddings
I speak for both my husband and I when I say Moe is almost single-handedly responsible for the full success of our wedding weekend. We went into the planning knowing that music was extremely important to us, and after hearing from friends who saw Moe in action at a different wedding, we knew we had to reach out.

Moe turned what is typically a really stressful time into something that we enjoyed. Our planning sessions with him were times we looked forward to -- it's not often that you're able to work with a musical genius who operates like a human-Pandora station. It was a time of reflection for both of us, and a part of the process that I remember so fondly.

Moe asks questions about what you like individually and together as a couple, what songs will get your parents pumped and what songs will touch friends who will be in attendance. He then takes those songs, adds some to the playlist but then also makes suggestions based on the information you give him. It was fun.

Moe's presence is powerful. For working unbelievably hard, to being so lovely to all of our friends and family, and to finally setting the stage so that no one EVER wanted the music to end... there was nothing else we could have asked for. He took his role in our wedding day so seriously, and for that we will always be grateful. We knew from the start that we had nothing to worry about being in his hands and he proved us right again and again and again.. and again.

Lauren Stout, 2012 Bride


Allison McCourt & Heath Hocoluk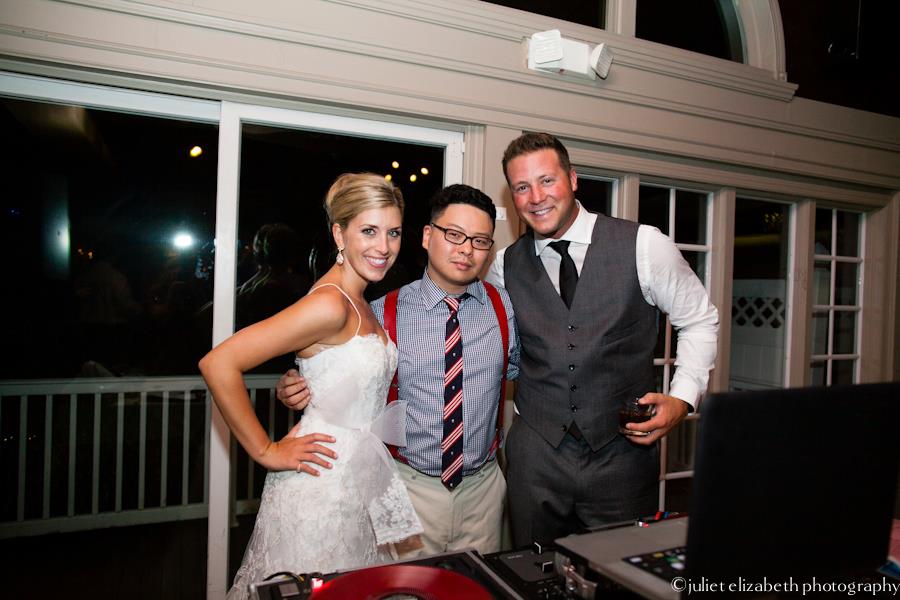 Picking wedding vendors can be extremely time consuming and stressful, as you want everything to be perfect for your big day. One of our main priorities for choosing vendors was that we wanted our guests to have a night they would never forget, which included of course, great music. My husband and I have been to so many weddings, both featuring live bands and DJ's, where you get the typical "wedding" music, and that not many people dance too. We wanted our guests to have a different experience, and something that would keep them on their feet for the majority of the night. I extensively researched on every wedding website in our area, and also looked in publications including NY Weddings Magazine, which is originally where I found Moe. I was intrigued with samples of his play list, which included the classics to 90's hits such as Poison by Bell Biv Devoe. I also liked that he has DJed in different venues, from weddings to the hottest NYC clubs. I knew that I had to set up a meeting with DJ Choimatic.

My husband and I met Moe in NYC to have our first creative session and to see if he could produce exactly what we were looking for. We got such a great vibe off his creativity that we knew he was the DJ for our wedding. Over the next eight months, we had met with Moe several times in person and were in contact over Gmail and Google docs, which is where he kept our spreadsheet with the itinerary for the evening. This is also where he kept our song list, which we could add and edit whenever we liked. He was extremely accommodating during this process, which made us feel stress free during this crazy planning time in our lives.

During the few weeks before our wedding, Moe was in constant communication with us regarding set up time, itinerary, song list etc. When the big day arrived, and our reception began, we were totally blown away. From start to finish, our guests were on the dance floor…and not just a few, ALL of our guests. Even our dinner music was fresh and new, and it definitely set the mood for the evening. We had such amazing reviews from our guests, both during and after our wedding which included: "Best music for a wedding I have ever been to", and "This DJ is better than what I had at my wedding (don't tell my wife)." We recommend Moe to anyone looking for a different, modern and fresh DJ who will not disappoint. He was by far the best decision we made for our special day.


Laura Green & Maximilian Blum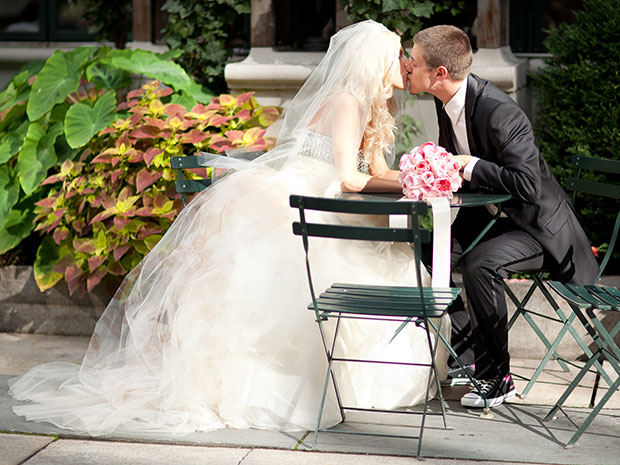 http://dmsvideoblog.com/2012/08/
Did we plan enough? Did he understand what we were going for? Would they even leave their seats?

We could write endlessly about how anxious we felt during the wedding planning process, or how Moe created a stress-reducing process for planning not just our wedding music, but many aspects of our wedding. Or, how he picked the perfect music. And that of course we would recommend him in a heartbeat for any event of ours or anyone else in the future.

If Moe is a good DJ, you'd expect all of that.

What you don't expect is how second nature it feels to sit down with him and plan hours' worth of entertainment, intricately timed ceremonies, and how to illustrate your identity as a couple through music.

What you don't expect is how, one night, you may call Moe up to chat about some vague musical idea you had for the wedding, just because it popped into your head, and then months later the perfect song erupts from speakers and the entire wedding is on their feet, screaming out lyrics. That's what you get with greatness.

You walk away from your wedding without a regret, you get compliments for months to come, and you know that you just threw one hell of a good party.

Moe is there, behind the scenes, but he makes the scene happen. He gets you, and he makes everyone else get you by carefully picking from a song list that you and he create together from scratch exclusively for your event.

When so many people seem to be in it to stroke their own egos, Moe's demeanor and helpfulness are refreshing. He's eager to provide recommendations, but he is not pushy.

We expected him to be good, and he delivered great.

What we didn't expect is that months and years down the road, we still look back and know that we made the perfect choice.

Laura & Max


Michele Barton & Peter Nuesser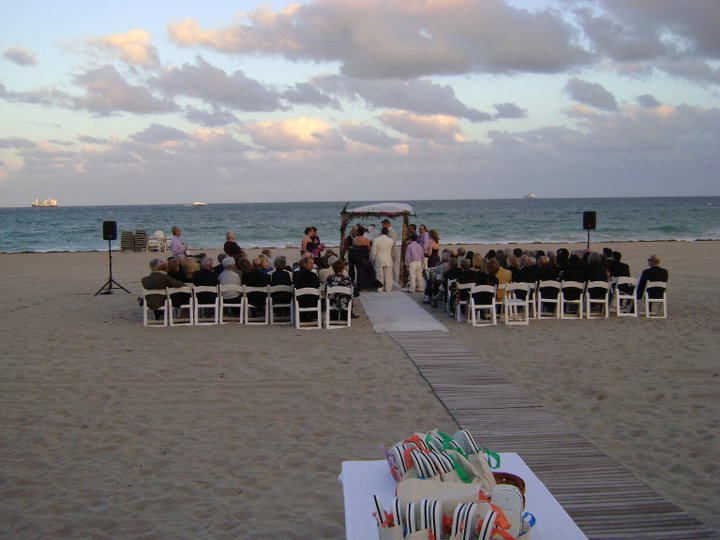 We could never thank Moe enough for DJing our destination wedding and making it monumental, we will cherish it for the rest of our lives! His professionalism, experience, and love of music kept everyone engaged as he orchestrated the event and kept it flowing from the ceremony to the last dance. With a wealth of experience and true understanding of how the wedding should move, he made suggestions that created an elegant evening that was both classically unique and a party. Moe was not just our DJ he was the emcee of the first moments of our married life together. He guided us throughout the planning process to best understand who we were and make our wedding personal. From his intimate connection with the diverse guest list, to the minute details of our reception, Moe's insight created the vibe that made our wedding outstanding. We recommend Moe to anyone who wants their music to be more than just a formality of the reception! Moe, Thanks for the memories and we hope to work with you again in the near future!


Candice Uyloan & Brad Silverman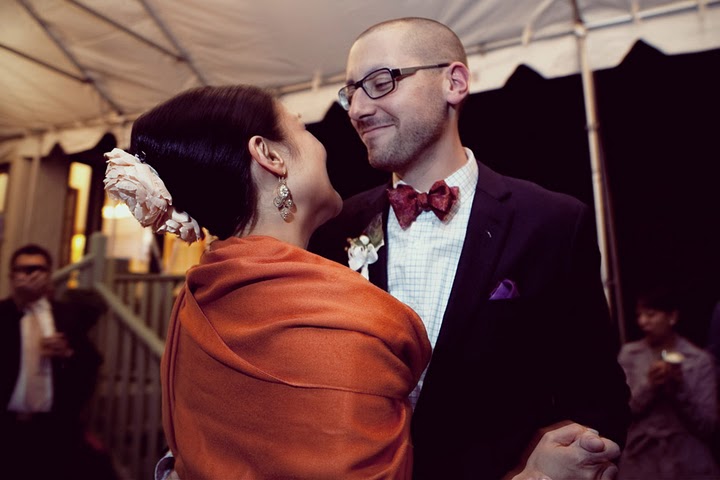 DJ is such an inadequate term. MC Extraordinaire is more apropos. Not only did his music choices please even the pickiest of folks (aka the groom), Moe's innate sense for what will have meaningful impact and timing really made our wedding a memorable event. During the prep session, he asked a lot of great questions and made several suggestions that helped us feel our wedding would be unique. On the day itself, Moe's professionalism really shined. All the guests were in a festive mood and he was able to help keep that good energy and momentum going until the very last song. We received compliments on the wedding and specifically on the music on many, many occasions. We can't thank him enough!


Danielle Bliss & Joseph Venditti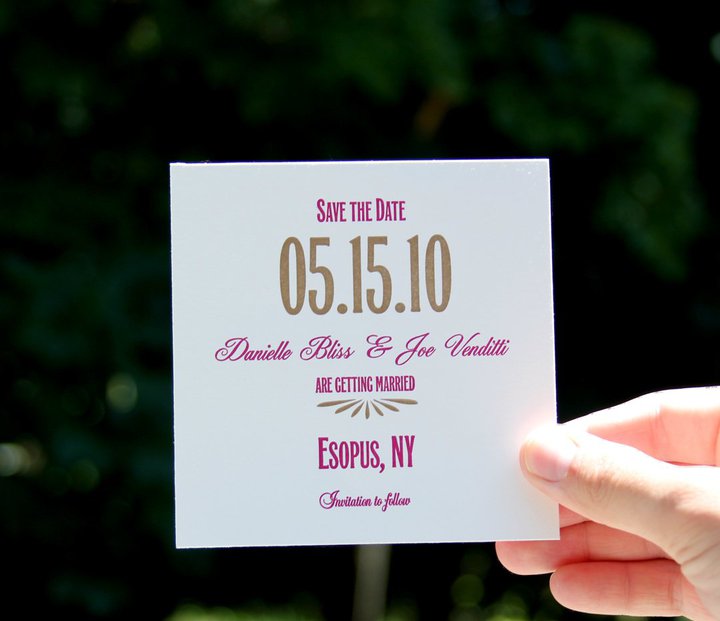 Moe was wonderful to work with. He kept in touch with us often to see how things were progressing. We made a spreadsheet of music together that we like and things that he suggested based on what we liked. Which was a loose interpretation for the music that day. Then during the wedding he kept the party moving and played things from the list based on whether or not a lot of people were dancing. And dancing they were! All day, people of all different ages. My husband and I like The Smiths, New Order, early-mid 90's hip hop, and indie rock and Moe really introduced and mixed the music in a way that made it accessible and fun for people who don't normally listen to that kind of music. He definitely made sure the wedding reflected our tastes and helped us to stay true to that. We didn't want any organized dances ie- chicken dance, electric slide etc. And Moe is on the same page. He doesn't do that. So don't bother asking : ) He was truly amazing and made our day extremely memorable.


Alison Delaney & Aaron Bokros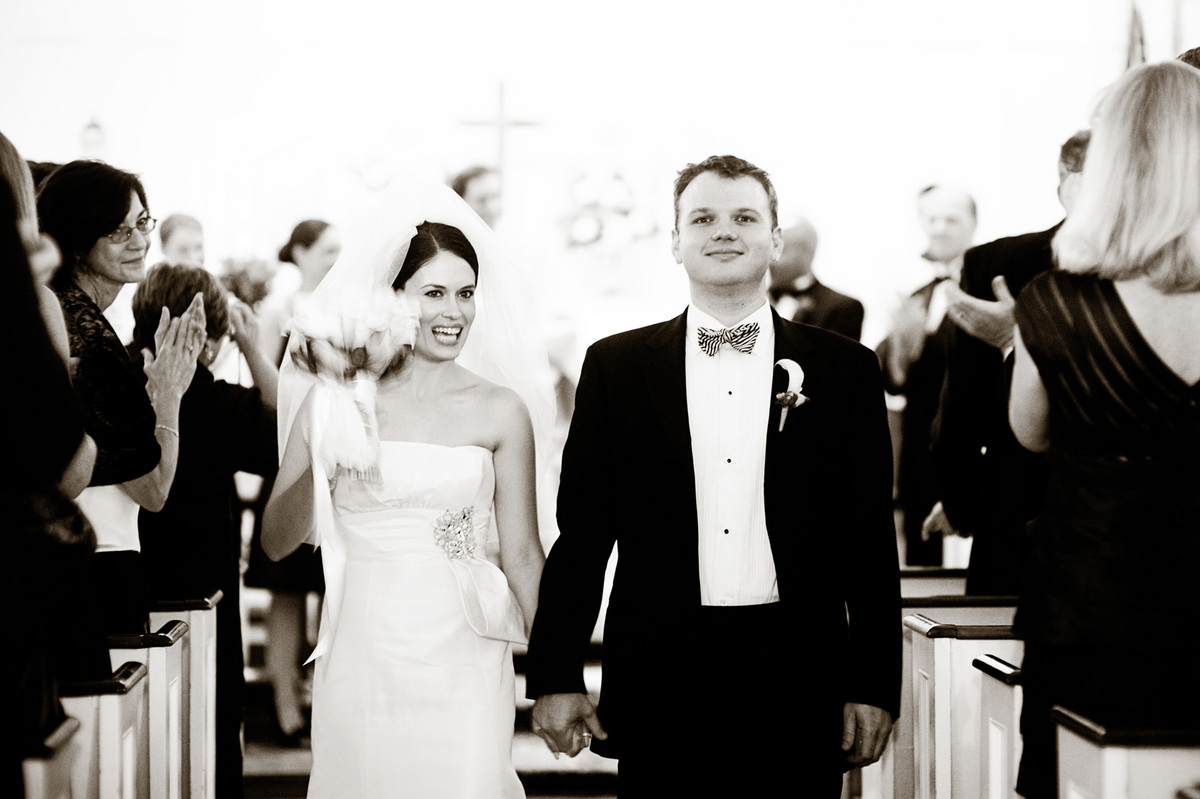 We would, without hesitation, highly recommend working with DJ Moe Choi. When we considered music and entertainment options for our wedding, Aaron and I were in a difficult position. My mom, who was hosting the wedding, was hoping for a band (and quickly found out how expensive even a mediocre band is in NY.) Aaron was dead-set on his devotion to finding the best DJ, as he didn't think a band would be able to play a wide range of music, and he didn't want to hear a band's version of any Outkast song. I was in between the two, knowing the excitement and elegance that a band can bring to a wedding, but also knowing the best feeling when you're at a wedding and the DJ plays the exact song you want to hear, at the exact right time, and the exact version of it (not some sucky remix.)

Luckily, we found Choimatic and didn't have to consider any other DJs. He works off google spreadsheets, which are both highly organized and also a really easy, creative way to put together a wedding playlist. We found that this system really worked well for us - we could work from home at any time that we wanted, and were able to indicate the songs we absolutely "had" to have at our wedding. By carefully reviewing our preferences, Moe was able to make excellent suggestions that we otherwise would have overlooked, forgotten, or simply just not have known about.

However, the best part about hiring Moe wasn't just in the preparation - which was crucial - but that once he takes over a room, he is unstoppable. He can read a crowd so innately; everyone, literally everyone, danced non-stop at our wedding. It was such a pleasure to hear the songs that we had pre-selected, juxtaposed in fun and interesting ways, and to see our friends and family having absolutely the best time. Moe is also a wonderful host: for all of you Long Island brides, he does not have an accent (thankfully, as this was a requirement of ours) and is perfect at introductions and setting up toasts, in the most simple and classy way, and then getting down to music and dancing right afterwards. He is professional, fun, knowledgeable, and impeccably dressed. In selecting him as your DJ, you'll not only have the best music at your wedding, but the best overall party, too.

Alison & Aaron


Amy Kantrowich & James Morrissey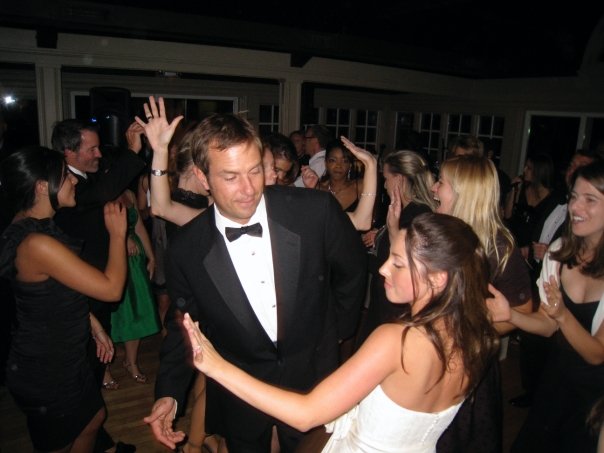 I found Moe through the new york magazine wedding issue....It was pure luck!! We had a band play for most of the wedding and Moe played our last hour. In the end , Moe should have done the entire wedding!!! The band coordinator screwed up a lot of important things, but Moe was totally professional and totally on the ball. Through the entire process, even though he was only playing our last hour, Moe made sure he knew exactly what kind of music we loved and what we wanted to hear. He was always reachable and a pleasure to work with. He finished up our last hour with everyone having a blast on the dance floor!! I LOVE music and so does Moe....so if you want to have an amazing DJ who gets everyone dancing...I would highly recommend him! Moe, thank you so much!


Sara Vasiliou & Ross Litscher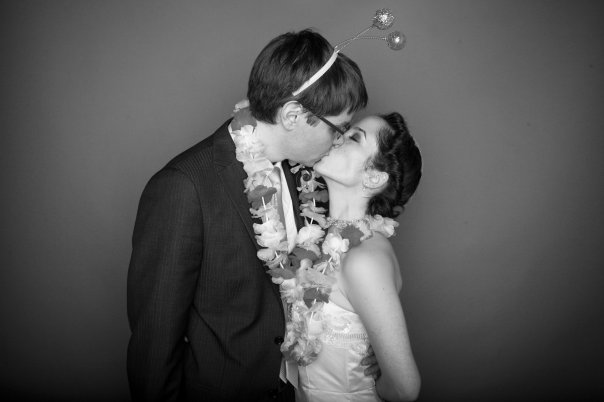 Working with Moe Choi was one of the most enjoyable, fluid and consistent aspects of our wedding planning process. From the first conversation we knew we'd found an extremely likable, down-to-earth guy who was as professional and detailed oriented as they come.

Moe was generous with his time, visiting us in our home on several occasions as well as meeting my parents and re-acquainting himself with our venue. His greatest asset is that he genuinely cares about making each couple's experience of their wedding as personalized and memorable as he can. When we got wrapped up in planning other aspects of the evening, Moe was there to remind us that choosing music we knew and loved was as integral to our enjoyment of the night (or more so!) than most of our other concerns. He was right. Some of my fondest memories from the wedding are dancing to or eating to music that evoked specific memories and time periods in our lives. We got MANY compliments throughout the night and beyond on Moe's performance.

With so much to keep track of the day of one's wedding, it was refreshing to know Moe would be there for us: prepared, on time and super calm, ready to dish out a superb party. He's a fantastic find and an asset to any couple's vendor team. He's also a lot of fun to be around. You won't regret the decision to work with him.


Claudia Neirreitter & Steven Ford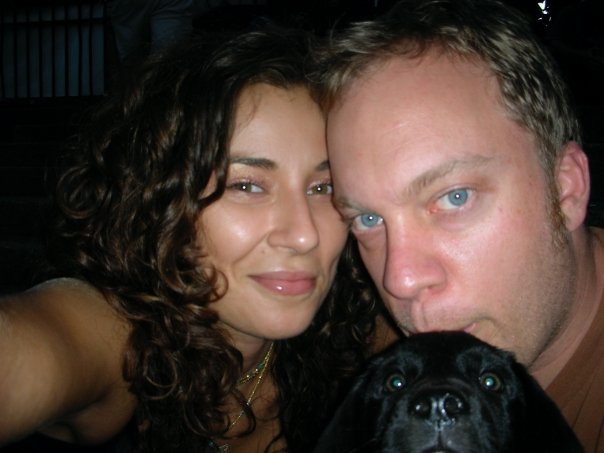 A DJ with heart and soul, Moe Choi's creative genius is only parallel to his thoughtful and impassioned nature. It would not suffice it to say that Moe came in and ROCKED our wedding. His talent far supersedes that. Equal parts psychoanalyst and music connoisseur, Moe built a playlist with us from the ground up. In that process, he reminded us why people love music in the first place. It allows you to travel through time, reminding you of sweet memories, old and new. My husband and I will be forever grateful to Moe for that, and for helping us throw one kick-a** wedding!!! One word: Extraordinary.

Claudia and Steven Ford


Janelle Bosek & Ben McMillian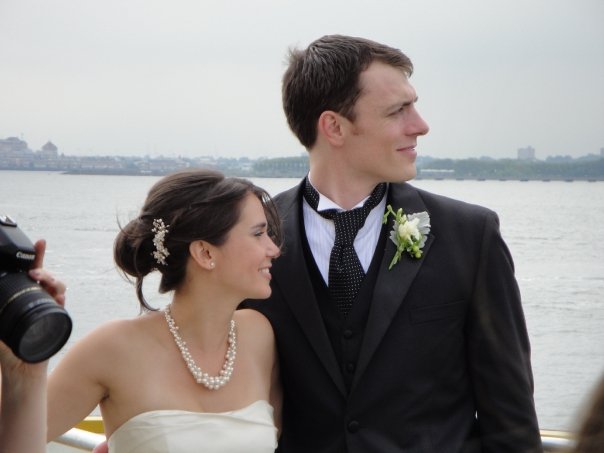 If you're looking for someone to craft musical moments, look to Choi. If you're looking for someone who will help you choose music that somehow perfectly reflects who you are, have been and can be as a couple, choose Choi. If you're looking for someone to bring friends and families from different backgrounds together, choose Choi.

The best compliment we got for our entire wedding came from a close friend who told us that every song played at our reception defined us as a couple...and that's not by accident. That's entirely a result Choi's talents as a DJ, his attention to detail, the time he spent getting to know us as a couple....and his impeccable taste in music.

Choi recommended songs that we both LOVED immediately-- some of which we'd heard before but forgotten about and some that were new to us. With Choi, you will have a wedding that is whatever you want to make it, but rest assured that it will be unforgettable.

Ben and Janelle


David Miller & Sarah Joy Kabanuck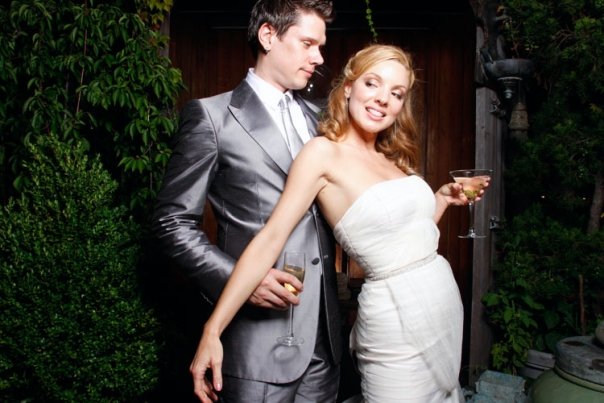 Moe Choi was the Dj at our wedding reception on Aug 8, 2009. He was absolutely fantastic. He took great care to ensure that we, as his clients, had exactly what we wanted and envisioned for our evening. The first half was designed as ambience, and it was the perfect blend of swanky grooves and memorable tunes from over the years. It was a great setup for the second half which was all about the dancing. After our first dance he spun tune after tune that kept everyone on the dancefloor. And even when the noise curfew came at 10 pm and he was asked to turn it down, it didnt matter, everyone was dancing up until the end of the party. Many of our friends commented to us that they thought Moe was amazing and wanted to get his contact info. We would certainly recommend him to anyone and everyone who needs a DJ.


Erin Columbus & Jonathan Robbins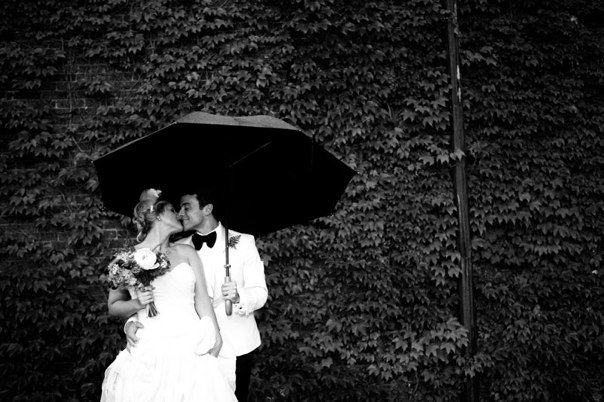 going into our wedding, my now wife and i decided we wanted our wedding to be the furthest thing from a wedding as we could possibly imagine. not that we didn't want to celebrate our union, but we wanted to do it in full on party style. the standard pomp and circumstance of every other wedding was just not our thang. inevitably, we needed a killer dj to match this sentiment. so we looked, and looked, and every dj promised they weren't the standard dj, and every one fell right into that mold. boring and lame. frustrations set in and it looked like we would be using our ipod and djing our own wedding, because no one got it or got us. then moe came into our lives. from the get go he was approachable, friendly, professional and cool. he knew exactly, exactly what we wanted. being the difficult and ornery couple we are, he also allowed us our point of view and matched it perfectly with his selections. he was with us every step of the way, making sure we were happy with the music and it was right on with what we wanted.

fast forward to night of the wedding. we began the early hours with a band, and had hired moe to "turn it out". that is exactly what he did. he was spot on with every selection. from the first song to the last, he had everyone dancing. old folks, young folks, the shy, the over zealous...everyone. he was mindful and conscious to get everyone of all ages involved, at the same time able to accomplish that without a typical wedding song to be heard anywhere within the set. there was not a single person sitting for hours. to this day, people constantly tell us how great he was, and how much of an amazing party we had and how fantastic the music was. i am confident we would not have been able to have that vibe and great time without choimatic. i never write testimonials, but i am happy to write this one. he is stellar.


Debra Strick & Gabriel Rivera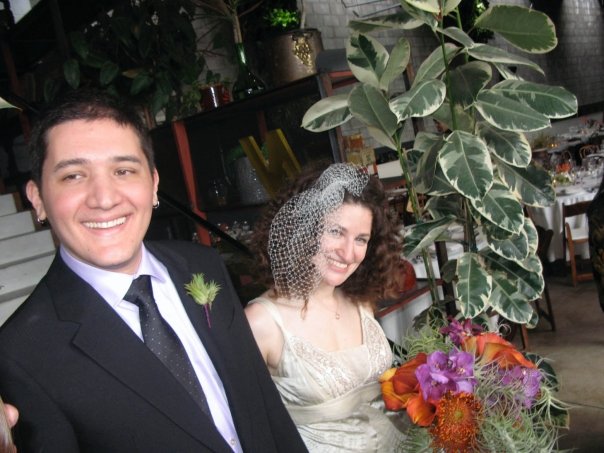 Choimatic and I threw the BEST PARTY EVER!! We have friends that are top notch musicians and music connoissers -- all of whom commented on the talents and professionalism of Moe Choi. My dad did too! Moe really knows how to blend your music tastes into an accessible mix for all to enjoy. We have known Moe for a long time. We can vouch for him on every level. Given how well he knows us, we gave him full creative freedom, and the result was genius. His choice for our processional music was so inspired, that it set the tone for the whole celebration and the blissful weeks to follow. Moe poured his heart and soul into our wedding to ensure that it was perfect. Perfection is not something I typically strive for, nor that I ever expect. The music was PERFECT! Thank you Moe for being a fantastic friend, a genious of music, and an impeccable host. WE LOVE CHOIMATIC!!! By the way, best horrah ever!

Deb & Gabriel Rivera


Anne Stark & Kurt Locher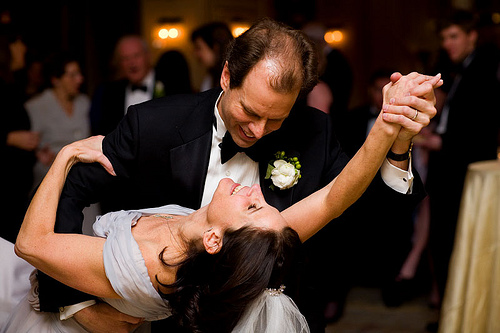 We were lucky to find Moe through New York Magazine's Weddings issue. He is a true professional and a pleasure to work with from beginning to end. Moe was always easily accessible by phone and on-line; helped my husband and me to think through the timing of the different facets of our wedding reception; and has straight forward systems in place that enable his clients to create and refine their own playlists that make the process not only easy but really fun which, as he frequently reminded us, it should be! As a result, our wedding reception music was as much "us" as every other aspect of our ceremony and celebration.

At the event itself, we were very impressed by Moe's professional equipment and set-up. Our guests had a great time, danced all night long, and told us repeatedly what an excellent DJ we had. We would gladly work with Moe again and recommend him without a moment's hesitation.

Anne and Kurt Locher


Metropolitan Museum of Art
Solomon R. Guggenheim Museum
MoMA PS1
Osborn Castle
Oheka Castle
Montclair Art Museum
Standard Hotel
Hudson Hotel
Gramercy Park Hotel
Rivington Hotel
The Bowery Hotel
The Carlyle
Spice Market
Gansevoort Hotel
Irving Plaza
The Lighthouse
The Plaza Hotel
Nokia Theater
The Havard Club
Tribeca Cinemas
Tappan Hill Mansion
Highline Ballroom
Webster Hall
& more